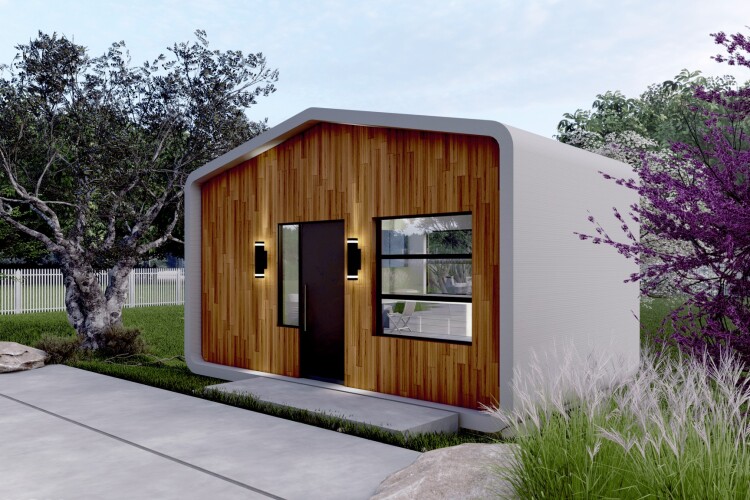 The development – called Veterans Village – will provide housing for ex-military personnel and will consist of compact two-bedroom homes with 900ft2 of floorspace.
Azure uses 3D printing technology to build modular homes quickly and efficiently. The company says that its system minimises waste by using plastic already intended for landfill or incineration, much of which actually ends up in the sea.
By using recycled, rather than new, materials Azure says it hopes to "close the sustainability loop in the 3D home building industry by getting closer to a circular economy's goal of making optimum use of previously used materials."
The use of 3D printing technology is expected to reduce construction time and costs significantly, making it possible to provide affordable housing for veterans in need. The homes will feature modern design and innovative construction techniques, with energy-efficient features to reduce utility costs for residents, said Azure.
"We are thrilled to be a part of this important project, said Azure chief executive Ross Maguire. "At Azure, we are committed to using technology to create sustainable, modern and affordable housing solutions for communities across the country. Veterans Village is an excellent example of how 3D printing can be used to address the critical need for housing in communities across America."
The project is expected to begin later this year. The Veterans Village community will be another example of a growing trend of building quickly and sustainably with 3D printed homes.
Got a story? Email [email protected]