A further delay to the ASX's long-running project to replace critical infrastructure has sparked frustration among stockbrokers, after the market operator said it did not expect the new system to go live before late 2024.
The ASX on Wednesday announced the latest in a series of delays to a major project to replace its ageing clearing and settlement system, known as CHESS, prompting regulators to publicly express their disappointment.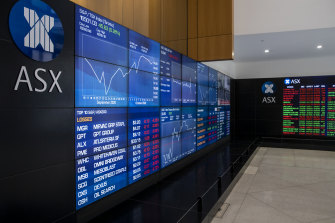 The upgrade is highly complex and involves using blockchain technology, and regulators regard clearing and settlement as a key piece of infrastructure in Australia's financial system.
After flagging delays in May, the ASX on Wednesday said it was unlikely the upgrade would be completed before late 2024 because more work than previously expected would be needed to meet the exchange's "scalability and resilience requirements."
ASX, which appointed new chief executive Helen Lofthouse in June, is bringing in consultancy Accenture to complete an independent review of the new technology, and to identify what needs to be done for the ASX to release a revised timetable for the project.
Both the Reserve Bank and the Australian Securities and Investments Commission (ASIC) said the latest delay was disappointing, but they still expected ASX to replace CHESS as soon as was safely possible.
ASIC chair Joe Longo said it was critical that Accenture's review provided a high degree of confidence on a new "go-live date" for the project.
"It is very disappointing that there is a further delay to the CHESS Replacement Project," Longo said. "It is important that the Australian financial system is served well by contemporary infrastructure that is efficient, resilient, reliable and scalable to meet existing and future needs of the market and participants."
Lofthouse said there had been significant progress with the CHESS project, but it was important to conduct the independent review, given CHESS was a "critical system."
"I know our customers will be as disappointed as I am with the uncertainty about the timeline for completion. I apologise for the uncertainty and thank them for their close and constructive work with us on this important project," Lofthouse said.
Loading
ASX shares closed the session 3.4 per cent weaker at $87.45.
ASX first announced it would replace CHESS in 2017, but it has repeatedly pushed back the launch date, which has led to frustration among industry participants, who are dedicating resources to testing the new technology.
A source at a large broking business, who not authorised to speak publicly, said the delays were a major inconvenience. "It's deeply frustrating," the source said.
They agreed the CHESS infrastructure needed to be replaced, citing rising trading volumes, and they said they expected the ASX would stick with the overhaul plan.
"The project has been going for a huge number of years already. It would seem to be an inconceivable move to abandon it at this stage," they said.
Chief executive of the Stockbrokers and Investment Advisers Association, Judith Fox, said the extra costs caused by the delay were a concern, adding that the industry supported moving away from the legacy CHESS system.
"It does impose further costs on our members – they've brought on additional resources for testing," Fox said.
The Business Briefing newsletter delivers major stories, exclusive coverage and expert opinion. Sign up to get it every weekday morning.