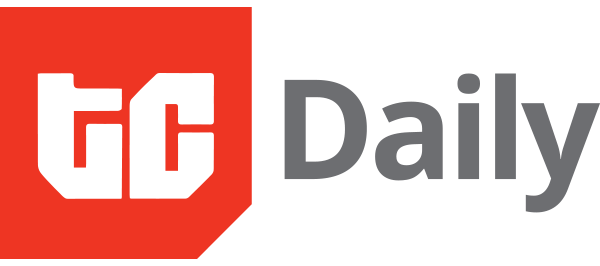 1 JULY, 2022

IN PARTNERSHIP WITH
TGIF 🎊

In more mobile money news, Airtel has officially launched its payments service bank, SmartCash PSB, in Nigeria. 
The announcement was made yesterday at an event at Eko Hotels in Lagos, Nigeria.
It's been 3 months since the telco got its final approval from the Central Bank of Nigeria (CBN), and it looks like it bided its time well. 
Its launch means that fintechs, banks, and even other PSBs like MTN's MoMo are about to see a fair bit of competition coming their way. Airtel has the second-largest mobile market share in Nigeria, and it's sure to push this new service to its customers, especially to those in rural areas. 
Unlike mobile money licences, PSB licenses require holders to focus at least on their operations in rural areas. PSB licenses also allow users to create wallets that are not connected to any bank accounts. This is super important as only 45% of Nigerians have formal bank accounts.
This means that Nigerians without bank accounts will have access to Airtel's SmartCash PSB, even if they don't have bank accounts. 
In today's edition
Quick Fire 🔥
Sudan shuts off its internet
Flutterwave appoints a new CTO
Funding Tracker 
Job opportunities
CRYPTO MARKET
* Data as of 05:50 AM WAT, July 1, 2022.
Crypto might be down, but crypto companies are still looking for ways to push everything crypto and web3. 
On this front, the world's biggest crypto exchange company Binance is partnering with the most followed TikToker, Khaby Lame, to help people understand crypto and web3 better. 
With great following comes great endorsements, and Lame just got another one. Lame has a penchant for explaining things in simple ways, and Binance wants him to use his hands and grimace to explain crypto and web3 to TikTokers.
But crypto isn't the same as debunking 5-minute craft videos. Will this endorsement finally force Khaby to use his voice? 🤔
QUICK FIRE 🔥 WITH TEMITOPE ADELANWA

Explain your job to a five-year-old
I have a special superpower that brings the best solution to problems people have using technology. I do this by understanding people and their problems. 
What's something you wish you knew earlier in your career/life?
Okay, this might sound funny, but I wish I let the little girl in me go earlier in my career. She's fun to have around, but not at the workplace. I quickly had to understand work politics without feeling bad, negotiating what I wanted, and learning to lead a team even when it was tough.
This was especially unique for me because I have a background in computer engineering and spent the first few years of my career in marketing communications, which I knew nothing about…lol.
I am glad the story has changed now, and I have found my path into a career that is a combination of the two things I love so much: tech and marketing.
Is product marketing a career you decided to go into? Or did you stumble onto it?
Oh my! I definitely stumbled into product marketing. I started my career in marketing communications, specifically in an ad agency. Although I loved what I did, I wanted to bring my love for technology into play. I tried transitioning into several careers, from digital marketing to business analysis, but they didn't pan out. 
Sometime in 2019, I heard of product marketing, and with a little research, I discovered it was all I had been searching for all the while. Transitioning from marketing communications to product marketing meant I had to understand my transferable skills first and then upskill.
As a product marketer, what's one misconception people have about your job?
So, the field of product marketing is still fairly new, especially in our ecosystem. I am sure there are people functioning as product marketers at their organisations without knowing it. I think it's because when most people think of marketing and tech, what comes to their minds is digital marketing. I cannot count the number of times I've had to explain the difference between what I do and what a digital marketer does. Product marketing seems to get a better understanding now, but there is still room for growth.
In your own words, can you describe the difference between product marketing and digital marketing?
In my own words, a product marketer serves as the point of contact representing the entire customer-facing unit of the business on the product/engineering team. 
The product marketer is involved in the product development journey right from the very beginning and sets the foundation for how the product will be taken to market. All this has to do with messaging, positioning, pricing, development of sales enablement materials, etc.
Now a digital marketer is an essential part of the marketing team that works with the product marketer to ensure that every digital marketing strategy arched into the overall go-to-market (GTM) plan is properly executed.
In your experience, which product marketing hacks actually work, and which are pure scams?👀
I would say there are really no hacks in product marketing if you want to get the best results. However, 2 things I think every product marketer should have in their playbook are empathy and data. 
It's important every product marketer understands how empathy can ‌drive their messaging, positioning, and overall GTMs, because if you understand where the shoe pinches your intended users, you will find it easier being the voice of the customer on the product team. Empathy will also help you communicate exactly what they want to hear.
However, we can not just be emotional and forget that the functional goal of a business is to make money. Hence, we have to find a balance and back our empathy with data. Numbers don't lie, and they are good for guiding our emotions.
What (singular) achievement are you most proud of?
I would have to say pushing myself to successfully discover and transition into a career that I truly love. Although it was challenging at first and I had to be self-taught most of the time. This singular decision has given me a lot of opportunities that I am really grateful for.
What's something you love doing that you're terrible at? And something you really do not like doing that you're great at?
I really love travelling and going places, but I do not know how to drive. Every time, I make up my mind to learn, I hear a funny story that changes my mind. Plus, I live in Lagos and it's not so much fun driving around in traffic.
I really do not like talking for long, but when I have to, I do it well. Especially when it comes to sharing my knowledge, I can talk for hours. Then I go back home with a headache, but it's definitely worth it.
SEND BY FLUTTERWAVE
Don't just send money, send money fast. Send and receive money directly to mobile wallets, bank accounts, Barter or through cash pickup with $end.
Visit send.flutterwave.com and do it now!
This is partner content.
SUDAN SHUTS OFF ITS INTERNET. AGAIN.

It's happened again. 
Yet another internet shutdown has happened in Sudan. Yesterday, internet services in the capital city of Khartoum were shut down as tens of thousands of Sudanese gathered to protest the country's military government.
Shutdowns aren't new in Sudan
Sudan's first shutdown occurred in June 2019 during a nationwide revolution that saw the Sudanese army overthrow then-president, Omar al-Bashir, and install Abdalla Hamdok as transitional prime minister. This shutdown lasted for 36 days.
Almost 2 years later, on October 25 2021, another month-long internet shutdown occurred when another military coup deposed Hamdok. As citizens took to the streets in protest of Hamdok's deposition, the Sudanese authorities shut down access to internet and telecommunication services. 
There have been at least 2 other internet shutdowns in Sudan since then. 
And this time?
This time, Sudan's internet is being shut off for similar political reasons. 
Citizens are still protesting the October military coup which led to the forced resignation of prime minister Abdalla Hamdok. Demonstrators marched to the presidential palace in droves while security forces pushed back with deadly force that left 5 dead. 
The mass protests have led authorities to shut down internet access yet again. 
Big picture: In the last 4 years, 32 African countries including Nigeria, Uganda, and Ethiopia have experienced internet shutdowns for politically-motivated reasons. It cost the continent over $2 billion, but the cost could be more severe for Sudan. The country is barely recovering from a 30-year isolation period where international sanctions prevented any form of foreign trade or investment. 
FLUTTERWAVE APPOINTS A NEW CTO
Africa's biggest fintech, Flutterwave, has appointed a new chief technical officer (CTO). 
Yesterday, the company announced that Gurbhej Dhillon, former managing director at Goldman Sachs would be joining the company.
This news comes 2 weeks after the company announced another change to its C-suite management team. Earlier in June, the company announced a new chief financial officer (CFO) in the person of Oneal Bhambani who previously worked at American Express as vice president.
Both announcements follow a $250 million Series D raise which led the company to a $3 billion+ valuation. It's also on the heels of recent allegations of fraud and insider trading levelled against the company's management and current CEO and co-founder, Olugbenga Agboola. 
What Gurbhej and Bhambani are bringing to the table
Both chiefs are coming on to push forward Flutterwave's Series D goal: to accelerate customer acquisition in existing markets and growth through mergers and acquisitions (M&A) as well as develop complementary products.
Gurbhej will be responsible for further development of Flutterwave's innovative technology platform while Bhambani will help accelerate the company's expansion, and further develop credit products and prepare for a potential IPO in the future.
SELL MORE WITH PAYSTACK
Increase your online sales with a Paystack Storefront – a free, beautiful seller page that helps you bring creative ideas to life.
👉🏾 Learn more at paystack.com/storefront
This is partner content.
TC INSIGHTS: FUNDING TRACKER
This week, Nigeria's mobility financing startup Moove received $20 million in debt funding from British International Investment (BII), the UK government's Development Finance Institution (DFI).
Here are the other deals for the week:
That's it for this week!
Follow us on Twitter, Instagram, and LinkedIn for more funding announcements.
IN OTHER NEWS FROM TECHCABAL
What else is happening in tech?