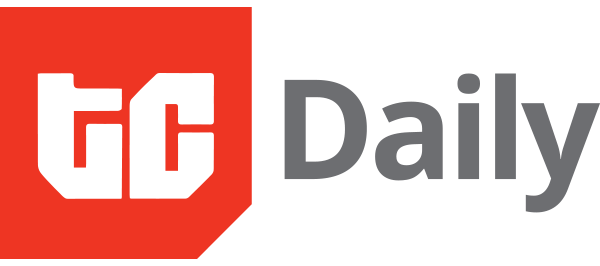 24 JUNE, 2022

IN PARTNERSHIP WITH
Happy pre-salary day 🌄

Instagram is testing an AI tool that will verify the ages of its users. 
The tool, created by a software company called Yoti, will scan your face and confirm whether you're up to 13 years old, the minimum age at which you can use the platform.
You can actually try out Yoti's tool here and see if it's accurate.
In today's edition
Quick Fire 🔥
Apple is the odd one out
TC Insights: Funding Tracker
Event: TC Live
Job opportunities
CRYPTO MARKET
* Data as of 09:55 PM WAT, June 23, 2022.
In other crypto-related news, Binance is partnering with Cristiano Ronaldo to launch exclusive NFT collections.
NFT prices have been steadily decreasing with the crypto crash. Could this push by Binance reverse this trend?
There are 3.5 billion football fans across the world, and millions are made annually from football merch like T-shirts and globe balls. Will NFT collections be any different? Would you buy an NFT signed by Ronaldo? 👀
QUICK FIRE 🔥 WITH AWAZI ANGBALAGA

Awazi Angbalaga is country manager at SweepSouth Nigeria. Awazi has been a startup operator for the last 8 years with her work spanning across industries including fintech, media, and lifestyle tech startups. She is also a human rights activist with a focus on female rights activism and consent education.
Explain your job to a five-year-old
I'm the class captain. My job is to make sure that everyone is doing the right things at the right time so that we can make money. 
What's one piece of advice you wish you'd known earlier in your life or career?
There is no limit to the number of times you can reinvent yourself or the spaces in which you are allowed to do so. You just keep betting on your ability to learn and figure things out.
What (singular) achievement are you most proud of?
I have a really tough time answering questions like this one because it changes often. In recent times, I'm most proud of the work my team and I do, building SweepSouth Nigeria from 0 to launch in a few weeks.
It's tough complicated work, but it is impactful work that is raising the bar for domestic work in Nigeria as we know it, and will change the lives of thousands of domestic workers for the better through our tech and processes.
What misconception do people usually have about your work?
People assume that I always know exactly what to do in situations, or that I always know the best answer to their questions or problems in relation to my work. The truth is that I'm mostly dependent on data, operational patterns, and lived experiences—mine and that of others. I'm really just a product of loads of information consumption and constantly asking questions.
People also assume that as a Country Manager I spend most of my time up in the nice little silo enjoying the softness and mostly doing work at a desk. I, however, do a lot of groundwork which I enjoy. Both groundwork and analytical thinking help in learning about a market. It gives me a wide perspective of what people's real motivations are and the kind of insight that only very few research papers can ever provide. It's this insight that influences the bigger business decisions I make.
As someone experienced in helping founders build startups, what are the best and worst parts about building with founders?
The best part is really between getting front-row access to their brains where they have the most genius ideas. Bringing these beautiful ideas to life and changing lives in the process is beautiful.
The worst part is when founders get in the way of the work and really just stop listening. It also sucks when founders have people-management or behavioural gaps and refuse to plug said gaps because they don't seem like the real big-ticket problems to solve for. It's unfortunate because this just creates culture cancers all over the company. All the best people leave very quickly, and it just becomes a game of placeholders for a while.
In your experience, which skills (soft and hard) are overrated, and which are underrated?
The most overrated is probably multitasking. Don't get me wrong, multitasking builds flexibility, adaptability, and resilience muscles to an extent after all. However, I think that divided attention is not a part of the recipe for delivering consistently excellent results at a specific thing. I'm big on consistent excellence so I'm an advocate for focus, but of course, focus with consideration for speed. 
The most underrated are curiosity, emotional intelligence, and a bias for action.If you're curious enough about a problem, you'll discover genius ways to solve it. For emotional intelligence, being able to see the world outside of numbers on sheets and being able to connect with people exactly where they are mentally and emotionally is incredibly important. And acting is the final one. It's an underrated skill to know just how to start. No fluff, fancy talk, or endless strategising—just good old passionate execution.
Which tech sector do you think is the underdog and why?
Hmm. I'm not sure underdog is the right term here, but I strongly believe that tech players in the data space are sitting on goldmines that can change business operations as we know them forever. Just gathering real data on people's daily lives, their decisions, and habits are interesting and essential to everyone who does business anywhere. Especially in Africa where there are significant data gaps.
What's something you love doing that you're terrible at; and something you really do not like doing but are great at. 
I love spending time with the people I love and documenting those moments, but I think I'm doing a really bad job at it.
I really do not like thinking pessimistically about the business because it's really anxiety-inducing. I also don't like having to hold people accountable, especially when it is someone who should know better but who is deflecting responsibility, justifying inaction, or trying to get away with masquerading busyness as productivity.
Although I don't enjoy being that person on the team bugging everyone to get things done well and on time so we don't die as a company, I seem to be really good at it for some reason. It's even become a running joke in certain circles. People I work with (or have worked with) would randomly tag me on socials to come and hold someone accountable or like just get someone to get sh*t done, and it's usually so hilarious to me because a lot of the time, they're inserting me in conversations I know absolutely nothing about.
Is there a book/movie you think everyone should read/watch, and why?
Maybe not a movie in particular, but I think everything Beyoncé has ever produced in her career should be studied by everyone. There is excellence and there is becoming a unit of measurement for excellence by just being so exceptional at what you do. That is who Beyoncé is, and I love that.
For a book, I'd recommend Atomic Habits by James Clear. The first time I read it, it changed my life dramatically.
SEND BY FLUTTERWAVE
Don't just send money, send money fast. Send and receive money directly to mobile wallets, bank accounts, Barter or through cash pickup with $end.
Visit send.flutterwave.com and do it now!
This is partner content.
APPLE ABSENT FROM METAVERSE GROUP FORMED BY BIG TECH


There are a few bad apples in every group, but a new group formed by some tech giants might be the exception as there's no Apple in it at all.
Meta Platforms, Microsoft, and other tech giants that joined the trend of creating virtual worlds have formed a group of metaverse creators, and left Apple out.
The group is called the Metaverse Standards Forum, and its purpose is to catalyse the development of industry standards to spur growth and make the companies' digital worlds interoperable—that is, able to seamlessly interact with one another.
The announcement about the group came hours after Meta CEO, Mark Zuckerberg, showcased prototype virtual reality (VR) headsets. Although it has not been formally announced, Apple reportedly has a planned release for an augmented and virtual reality device. Upon its release, Apple would be in direct competition with Meta.
So why has Apple been left out?
No one knows.
Apple is not the only big tech company not listed as a member of the clique. Popular emerging crypto-based metaverse platforms like The Sandbox and Decentraland were also not mentioned. Neither was Roblox, the big gaming platform where South Africa just launched a virtual world.
Apple's absence is notable because not only has it been a source of exciting augmented and virtual reality discussions, it has also had significant experience creating standards. The company was a key player in the creation of the web standard for HTML5. It also worked with Pixar and Adobe to create Universal Scene Description (USDZ), a file format for virtual reality files. 
An open door Apple is not taking
The group doesn't seem to be snobbish as it stated during the announcement that any interested company is welcome to join. It is unlikely that Apple will take a bite at the open invitation because despite showing interest in augmented and artificial reality, Apple has never used the term "metaverse" to label or define any of its virtual reality work or plans. 
Maybe we shouldn't be so shocked that it is not part of a group named Metaverse Standards Forum.
DO MORE WITH TROVE 2.0
You can now gift stocks and cash to your friends and loved ones on the Trove app. Get a limitless virtual or physical debit card and receive 0.5% cash back on every purchase. As a business entity, trade more than 10,000 stocks, ETFs and more.
This is partner content.
TC INSIGHTS: FUNDING TRACKER

This week, Ghana-based fintech Fido raised $30 million equity investment and some undisclosed debt funding in a Series A round led by Israel-based private equity fund Fortissimo Capital, with participation from Yard Ventures.
Here are the other deals for the week:
That's it for this week!
Follow us on Twitter, Instagram, and LinkedIn for more updates.
GET ACCESS WITH FCMB
Get an auto loan of up to₦30 million to buy your dream car, at a reduced interest rate. Get started!
This is partner content.
EVENT: TC LIVE

The creator economy is growing at a fast pace, it started off with internet consumers who have evolved into internet-savvy users primarily earning a living as content creators, influencers, and so on. It's exciting to see more people monetise their passion and knowledge from the comfort of their homes.
Join us today, June 24, at 11 AM (WAT), where we'll be discussing how African creators can better monetise their content.
Our speakers are:
They'll be speaking with David Adeleke, a communications strategist and media analyst.
Register here to join the event.
JOB OPPORTUNITIES

There are more opportunities here. If you'd like to share a job opening or an opportunity, please fill this form.
What else we're reading

GET WEEKLY RECAPS ON AFRICAN TECH NEWS

Cut through the noise, and sign up for TC Weekender here.