Walmart shoppers now have the option of using a beta version of fitting room technology that allows them to choose from a number of different models to "try on" different articles of clothing.
When browsing certain clothing items, shoppers can swap out a model to one that may better represent how the item would look on them using technology from Zeekit, a virtual fitting room platform that was acquired by Walmart last May.
"The turnaround time from acquisition to market was pretty fast," Jaeme Laczkowski, director of media relations for Walmart, told Newsweek.
According to Shopify, virtual fitting rooms allow shoppers to try on clothing without physically trying the pieces on. A webcam may scan a shopper's body to create a model for virtual fitting rooms that use augmented reality while others may use artificial intelligence, which uses algorithms and machine learning to create models of the shopper.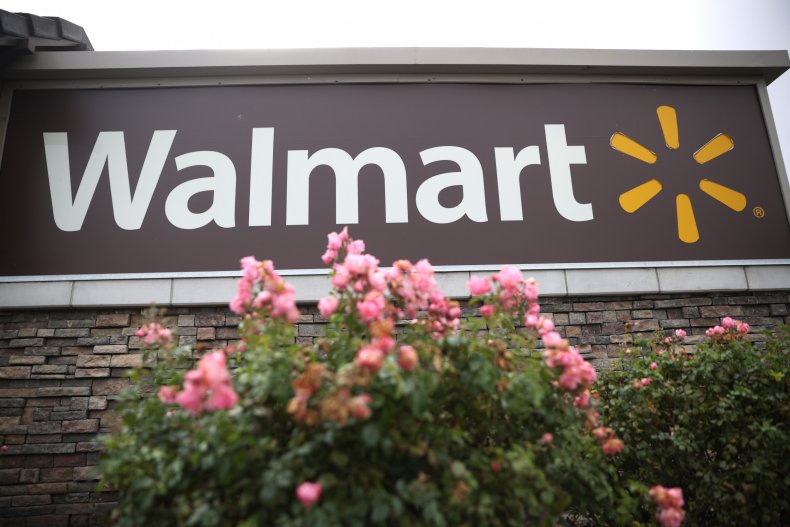 Although Shopify stated that there are some cons associated with virtual fitting rooms like customers not feeling confident the item will look the same in person as it does online and customers not being able to physically touch the items, there were some benefits to the new concept.
Shopify reported there had been a reduction in return rates and shoppers have found the virtual fitting rooms more convenient, adding, "shoppers can walk over to a virtual mirror and quickly see what the clothing looks like on them—no changing needed."
Walmart announced the rollout on its app and website, and that it was starting with the "Choose My Model" experience, allowing shoppers to choose from 50 models. These models range in height from 5'2" to 6'0," while models between XS and XXXL are also available to choose from.
"Customers can determine the model who best represents their height, body shape and skin tone to understand how an item will look on them," Walmart said in a statement.
The company is also working on expanding the number of models that customers can select from that will have a wider range of sizes, skin tones and hair colors, and is looking to add more brands to include in the "Choose My Model" feature.