Navigation for News Categories
A Taranaki company is about to make its own bitumen, stepping into the void left by the Marsden Pt oil refinery shutdown.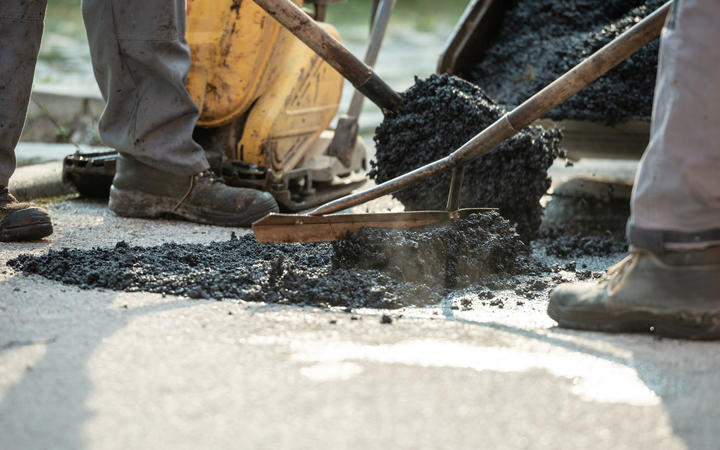 Photo: 123RF
The country has had to import all its bitumen for roading for 14 months, as the refinery began a long, slow exit that culminated on Friday with its first official day as a fuel-only import terminal.
But the dominant player Z Energy is pulling out, saying the Transport Agency's new plans to import, store and distribute "the vast majority" of bitumen from mid-2023 will leave it no room to operate.
Technix Industries of New Plymouth said there had been months of consultation, though it remained unsure of NZTA's exact plans. The agency would not spell these out to RNZ.
"But that doesn't bother us too much," managing director John Matthews said.
"Because we will be offering the market bitumen that Z and Waka Kotahi can't do. We have novel technology."
They would keep importing as a "significant player" in New Zealand and in the Pacific Islands, as they had for decades.
Security of supply was good, Matthews said.
"Absolutely. The industry is set up to undertake imports without Z."
Technix would extend operations.
"If we find a suitable feedstock – and we're in the market now looking at feedstocks around the world – then we'll be importing our own feedstock and making our own bitumen, using our own technology."
They had foreseen Z Energy's pullout, he said: "We saw that coming more than a year ago."
The industry is sophisticated, with a lot of storage tanks owned by major contractors Higgins, Downer and Fulton Hogan, that Z currently uses.
Matthews said he could not see Waka Kotahi cutting out use of those tanks, as they were extremely expensive costing "huge sums of money".
Higgins, which is owned by Fletcher Construction, said it was aware the agency was exploring options around bitumen supply and distribution.
"We still require more details regarding their plans to fully understand the merits of their proposal, and how they intend to ensure security of supply for New Zealand businesses," general manager Henare Clarke said.
"As a key producer and supplier of bitumen related products to New Zealand's infrastructure market, we are exploring other potential supply solutions, which we'll consider alongside Waka Kotahi's proposal once more details have emerged."
At Marsden Point, the renamed Channel Infrastructure is now permanently decommissioning plant that all-up is worth billions of dollars, at the country's sole oil refinery originally set up with substantial taxpayer input.