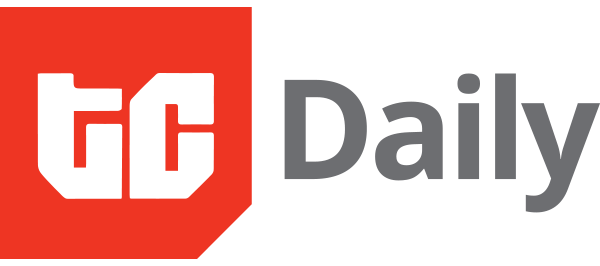 6 APRIL, 2022

IN PARTNERSHIP WITH
Good morning 🌞
Twitter users may soon find their long-time wish coming true: the coveted edit feature. 🙃
And it's all due to newly Twitter minted board member, Elon Musk. 
On Monday, Musk was revealed to be Twitter's biggest shareholder after he bought a 9.2% share in the company. Yesterday, Twitter's CEO Parag Agrawal also announced that Musk would be joining Twitter's board of directors. 
Meanwhile, Musk created a Twitter poll to see if users want an edit feature. The poll has over 4 million votes, with 73% saying "yes".
Hours after Musk's poll went live, Twitter announced that it had been working on an edit feature since November and would launch a beta test among subscribers of Twitter Blue to finetune the feature.
In today's edition
MTN SA is investing $56.4 million in rural areas
UPS is partnering with Jumia
Thepeer and Paga team up
Event: ERA Brand Activation
Opportunities
MTN SA IS INVESTING $56 MILLION IN RURAL AREAS
There's been a few important updates from MTN.
Yesterday, the company announced a partnership with US-based investment firm and Fintech company JPMorgan to help separate and build out its fintech arm which some estimate could be worth billions. 
ICYMI: MTN has had a makeover. It's now moving from being a telecom company to a tech company. 
Its South African head has also announced plans to invest $56.4 million in rural areas. The money, according to MTN, will be used to modernise existing network infrastructure and deploy newer ones in Limpopo and Mpumalanga. 
The Modernisation of Network South Africa project (MONZA) will also include the expansion of the 5G network in South Africa. While over 18 countries are still testing 5G in sub-Saharan Africa, South Africa is 1 out of 4 African countries, including Kenya, Nigeria and Zimbabwe to have deployed a 5G network. 
MTN is one of the 3 South African telecoms to have launched 5G but its reach across the country isn't very wide. It's faced a couple of challenges including clashing with the Independent Communications Authority of South Africa (ICASA) on spectrum allocation. 
Presently, MTN's 5G covers less than 25% of South Africa but it appears its new $56.4 million investment will help it reach its 25% goal by the end of the year. MTN's 5G connectivity will be rolled out to 58 new sites, in addition to the existing 53. 
Seventy-six new network sites will also be built across the rural communities of Limpopo and Mpumalanga while 230 will be upgraded.
SEND BY FLUTTERWAVE
Don't just send money, send money fast. Send and receive money directly to mobile wallets, bank accounts, Barter or through cash pickup with $end.
Visit send.flutterwave.com and do it now!
This is partner content.
UPS IS PARTNERING WITH JUMIA

Over the past couple of years, Jumia has improved on its last-mile delivery. From launching Jumia Express, to improving its tracking features, people get their packages quicker and with fewer hitches. 
It's not Amazon-fast yet but it's decent delivery and world-class operations. This became more evident yesterday when US-based delivery service UPS announced a partnership with Jumia to help grow its reach in Africa. 
What's Jumia helping UPS with?
Last-mile delivery.
Side-bar: Last-mile delivery refers to the last leg in the delivery of a package. Simply put, it starts when the delivery service receives the package from the seller and ends when the package reaches the buyer.
UPS will now have access to Jumia's last-mile delivery infrastructure. According to TechCrunch, this means that UPS customers can now pick off and drop off packages at Jumia's stations in Kenya, Morocco, and Nigeria. 
What this means is that people in these countries can now access use UPS more efficiently for international deliveries. 
While this option is only available in these 3 countries right now, there are plans to expand it to other Jumia markets across Africa, which will give UPS access to Jumia's 3,000+ pick-up stations across the continent. 
Zoom out: After Jumia made the announcement, its shares JMIA increased by 29% from $9.48% to $11.82.
GROW WITH INTERCOM
You might not realize it, but you most likely used Intercom before—it's the best way to connect with your customers. The platform helps you engage and support your users through personalized, chat-like experiences, with over 25,000 companies using it every single day. And they have great things to say too: "It's almost like all websites I visit with that @intercom chat button I instantly associate them with great customer service. Just like @Intercom intended."
If you're an early-stage, high-growth start-up, you can get access to its Early Stage Academy today at a 95% discount!
This is partner content.
THEPEER PARTNERS WITH PAGA TO ENABLE FLEXIBLE E-COMMERCE

Thepeer, a Nigeria-based startup that builds infrastructure for businesses to share data with one another, has partnered with leading mobile payments company Paga, to offer the latter's users a faster and easier way to shop online.
Paga is the latest business to integrate Thepeer's checkout API on its platform. The integration means the fintech giant's millions of users can make online payments without giving out their card or bank details.
In other words, all Paga users leveraging the integration can shop on several online platforms integrated on Thepeer's network, and easily pay with their Paga account.
With the checkout API, the customer's experience at the checkout page of a website is simple and fast.
"Making it simple for people to access and use their money is our purpose at Paga," says Tayo Oviosu, Paga founder and CEO. "Thepeer has integrated our robust infrastructure for one-click payments which simplifies online commerce, meaning customers have another option for quick, secure, and easy payments via Thepeer checkout. You don't need to give out your card or bank details, just use your Paga account."
Paga clocked 13 years old this month.
Founded in April 2009, the company—now a UK-headquartered Group—has amassed more than 19 million unique users through its consumer channel and agent network of over 120,000 agents across Nigeria while processing over $10 billion (₦4 trillion) since it began commercial operations in 2012.
GET A LIMITLESS TROVE CARD
Trove finance is Nigeria's pioneer micro-investing platform offering every African access to global investment opportunities for as low as $10. To spice up user experience, Trove has piloted a card services feature that gives users 0.5% cashback on every purchase. Kiss the $20 limit goodbye with one limitless card to fund all your lifestyle needs.
Now, you can get more every time you spend with Trove card using the Trove App. It's accepted globally on all retail platforms, and you get 0.5% cashback instantly!
Get your limitless Trove card today. 
This is partner content.
EVENT: EMERGENCY RESPONSE AFRICA (ERA) BRAND ACTIVATION

Emergency Response Africa is holding an event to redefine perspectives on medical emergency management, and identify opportunities for and encourage meaningful cross-sector collaborations.
On April 7, 2022, at Four Points by Sheraton in Lagos, Nigeria, various speakers will explore different perspectives of the activation theme: Transforming Emergency Medical Services In Africa Using Technology.
Speakers include Shai Jaskoll, Regional Director of Development at United Hatzalah of Israel; Lanre Mojola, Director-General and CEO of Lagos State Safety Commission; and Nike Jagun, Investor at Rising Tide Africa, among others. 
What else we're reading

DON'T JUST READ THE BRAND, WEAR IT TOO

Visit techcabal.com/shop and associate yourself with greatness.
SHARE #TCDAILY THIS MONTH